DA FEATHER MOUSE Attachment Refill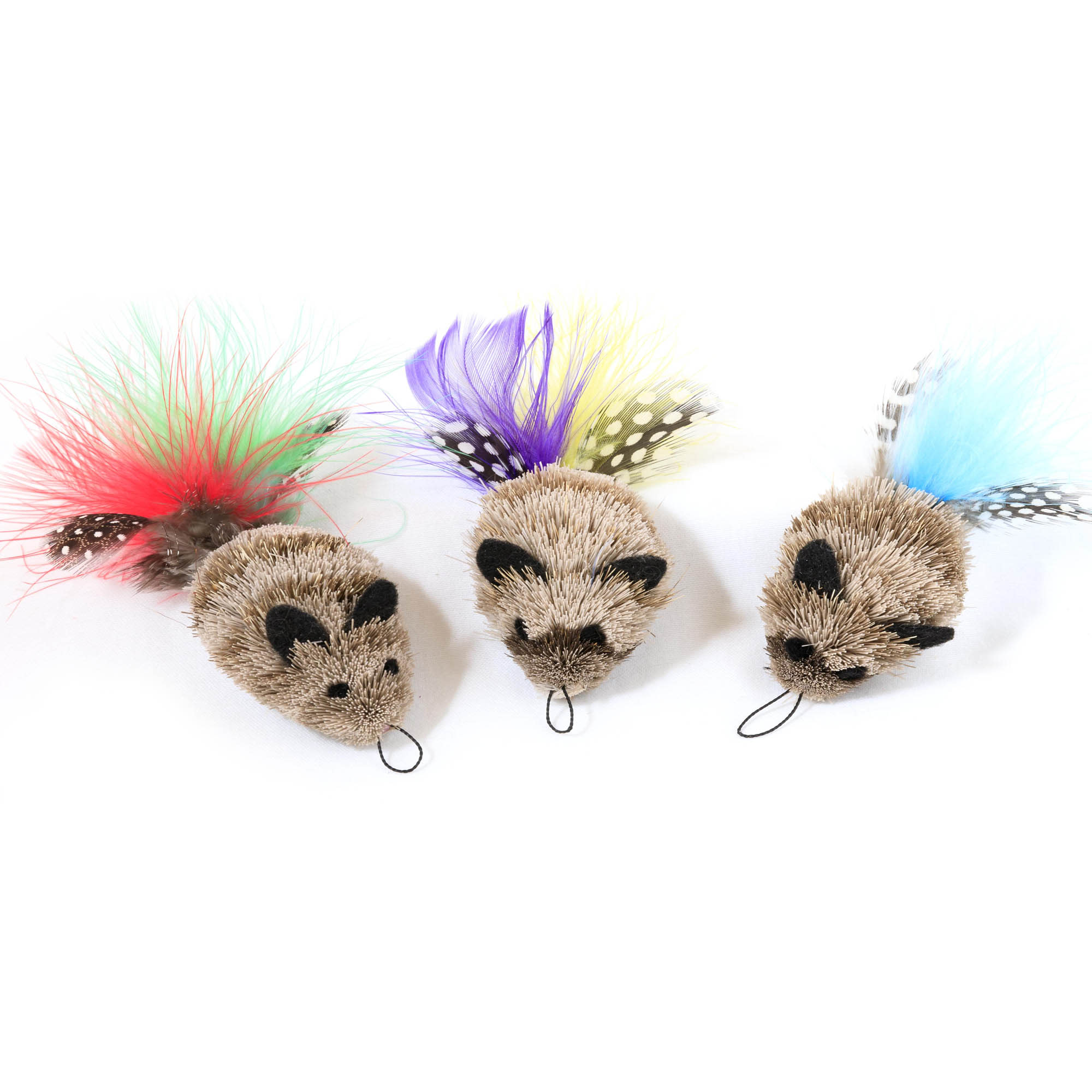 Go Cat Da Feather Mouse Attachment: Go Cat Da Feather Mouse cat toy has attached feathers. Cats LOVE the real fur and feathers on this 2-inch mouse cat toy. Keep the fun going with the Go Cat, Da Feather Mouse Refill. Because let's face it-your cat is going to love playing with the wand so much that you'll need to replace the attachment from time to time

Provides your cat with hours of exercise and fun! Keep your cat active and engaged!

Handcrafted in the USA with top quality materials

The replaceable toy at the end of this teaser cat toy will have your cat leaping to catch it.

Cats love the texture of our handwoven attachments and feathers toys. They love the way they dart, skitter, and fly around.
Colors may vary. Please allow us to choose one for you!
Security Payment
Your payment information is processed securely. We do not store credit card details nor have access to your credit card information.