The importance of choosing the right food
Dogs show us they love us in so many ways: a wet-nosed kiss, a snuggle on the couch, or an endless game of fetch. As dog owners, we can show them how much we care in a number of different ways too. One of the most important ways? Choosing the right dog food. 
Finding the right diet for your dog helps ensure they get the nutrients they need to stay healthy – and live a long and happy life. With all of the dog food brands on the market, however, picking the best one for your pup isn't always simple, especially when dogs have different nutritional needs based on age, size, and health issues. 
There are a number of factors to consider when comparing dog food brands and trying to choose the right diet for your pooch.
Here are three key things to keep in mind: 
Nutrients:

Unlike cats, dogs are not strictly carnivores, which means they can benefit from a range of high-quality ingredients, like grains, fruits, and vegetables, in addition to protein. These ingredients can also be excellent sources of minerals, vitamins, and fiber. 

Recipe and preference:

As a dog owner, you may have a preference about feeding your dog fresh food vs. kibble, or even decide that you want to try a raw food diet. Your dog, on the other hand, may prefer a certain flavor – like venison or beef – but not like others, such as salmon.




Similarly, you may decide to feed your dog exclusively kibble, solely wet food, or a mix of both. Wet dog food can be helpful for senior dogs that have tooth sensitivities. 

Health concerns:

If your dog has health concerns – whether weight management, a sensitive stomach, allergies, or something else – you might want a food tailored to support that particular need. A variety of dog food brands offer products created specifically to support health issues, and these formulas are available in different flavors, formats, and price-ranges. 
These are all considerations you'll have to make as you compare dog food brands. 
Here's a list of dog food brands we love: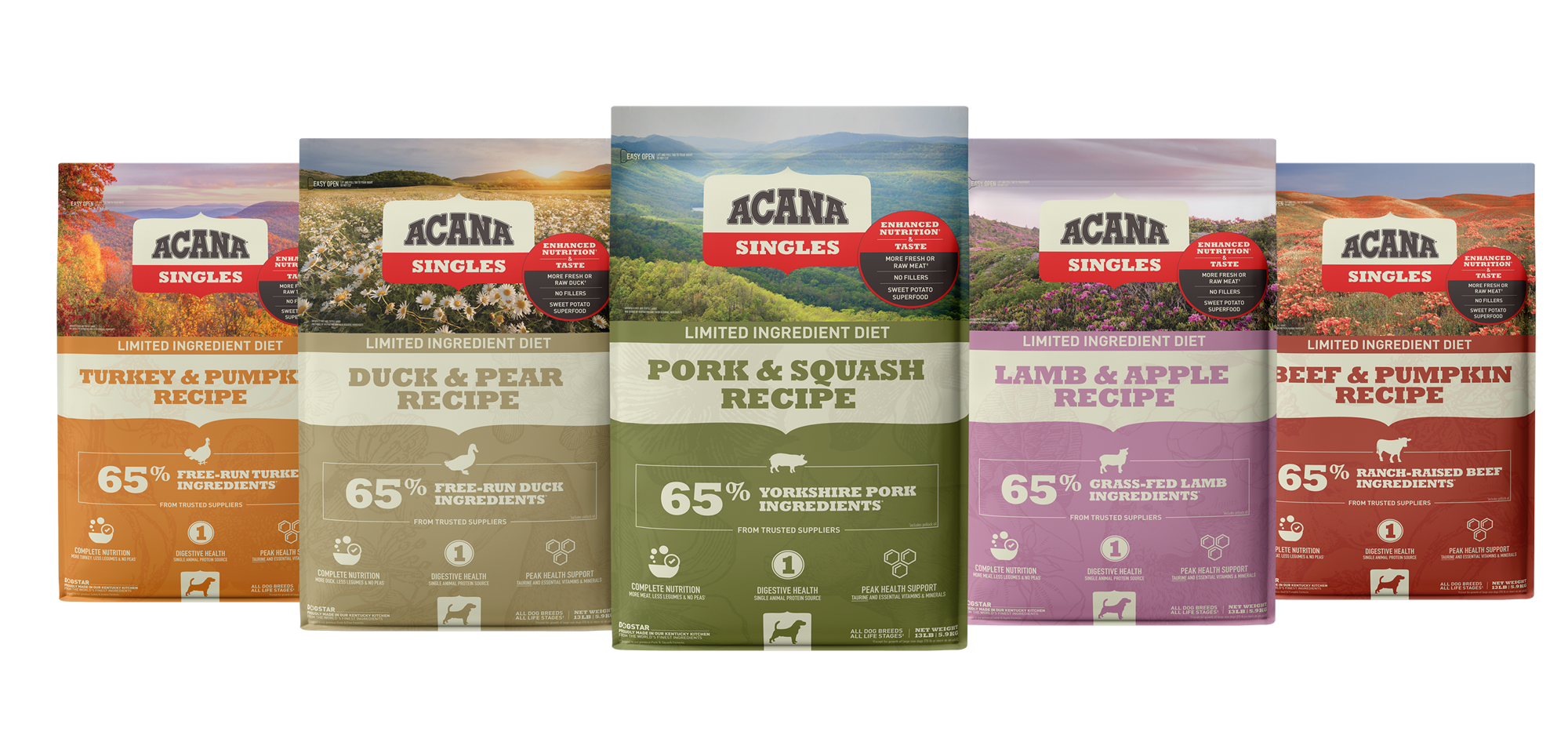 Acana
Acana's high-quality food incorporates a whole prey diet (includes fresh meat, organs, marrow, and cartilage) to provide dogs with a biologically appropriate food that is rich in high-quality protein. ACANA formulas are cooked slowly at low temperatures (90 C/195 F) in order to preserve as much of the flavour and nutrient content as possible. 
Go! Solutions
This brand is rich in nutrients and provide dogs with a high-quality diet that supplies essential nutrients and energy. Their formulas contain named meat meals (high-quality, concentrated protein source) to help your dog get more essential nutrients from a smaller amount of food. They offer a variety of limited ingredient diets with the intent of finding food that suits even the pickiest of eaters 
Smack 
Smack recipes strives to provide top-notch raw, dehydrated dog foods that are delicious and convenient to feed. Their limited ingredient lists incorporate fresh meats, fruits, vegetables, and herbs, and spices in order to improve dogs' overall health by boosting vitality and energy and enhancing digestion. 
Zeal
All ingredients are sourced from Canada, with the exception of their salmon, which is sourced from Alaska and processed in Canada. Like a dehydrated diet, air-dried foods provide raw nutrition that can be fed like kibble.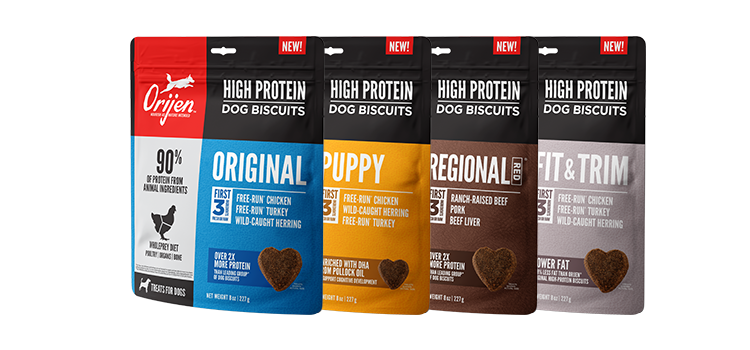 Orijen
They incorporate a whole prey diet (includes fresh meat, organs, marrow, and cartilage) to provide dogs with food that mimics their ancestors' diets - rich in a variety of protein sources. Orijen formulas are cooked at low temperatures in order to preserve as much of the flavour and nutrient content as possible. 
At the end of the day, you can always contact your veterinarian to discuss your dog's diet. Your vet can help you understand your dog's nutritional needs and work with you to find a food that meets them.